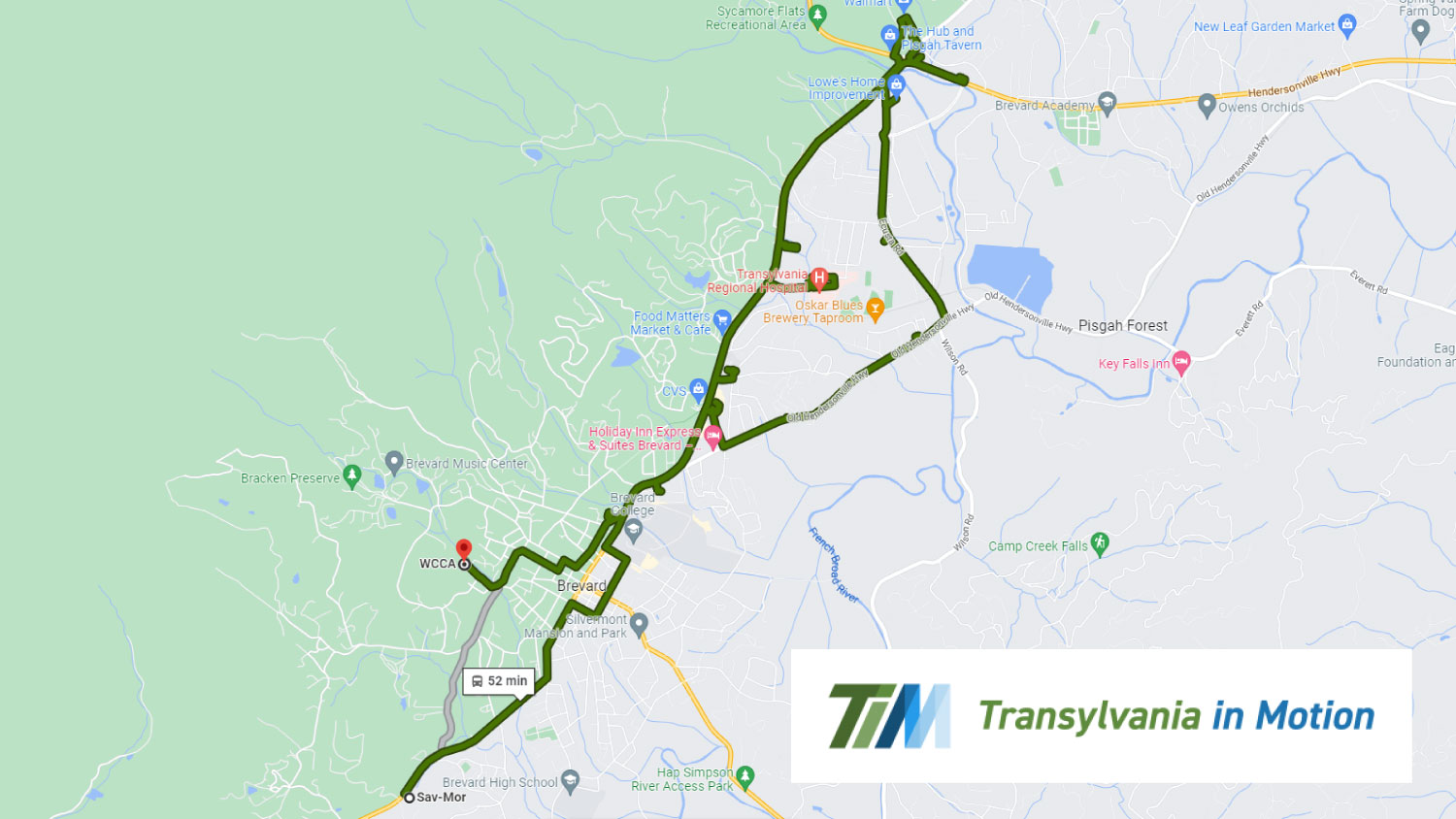 When residents of Transylvania County use Google Maps to plan their next trip, they'll see a new option for getting around: the Transylvania in Motion fixed route bus service that connects Rosman, Brevard and Pisgah Forest. ITRE worked with Transylvania County's Transportation to create and publish a GTFS data feed, which allows the transit route, stops and schedule to appear in Google Maps.
ITRE has provided GTFS services for more than two dozen of NC's transportation systems including Mitchell County and Ashe County, and we support many with ongoing updates.
Need to get your transit system on Google Maps? Email tgkarlso@ncsu.edu to get started.