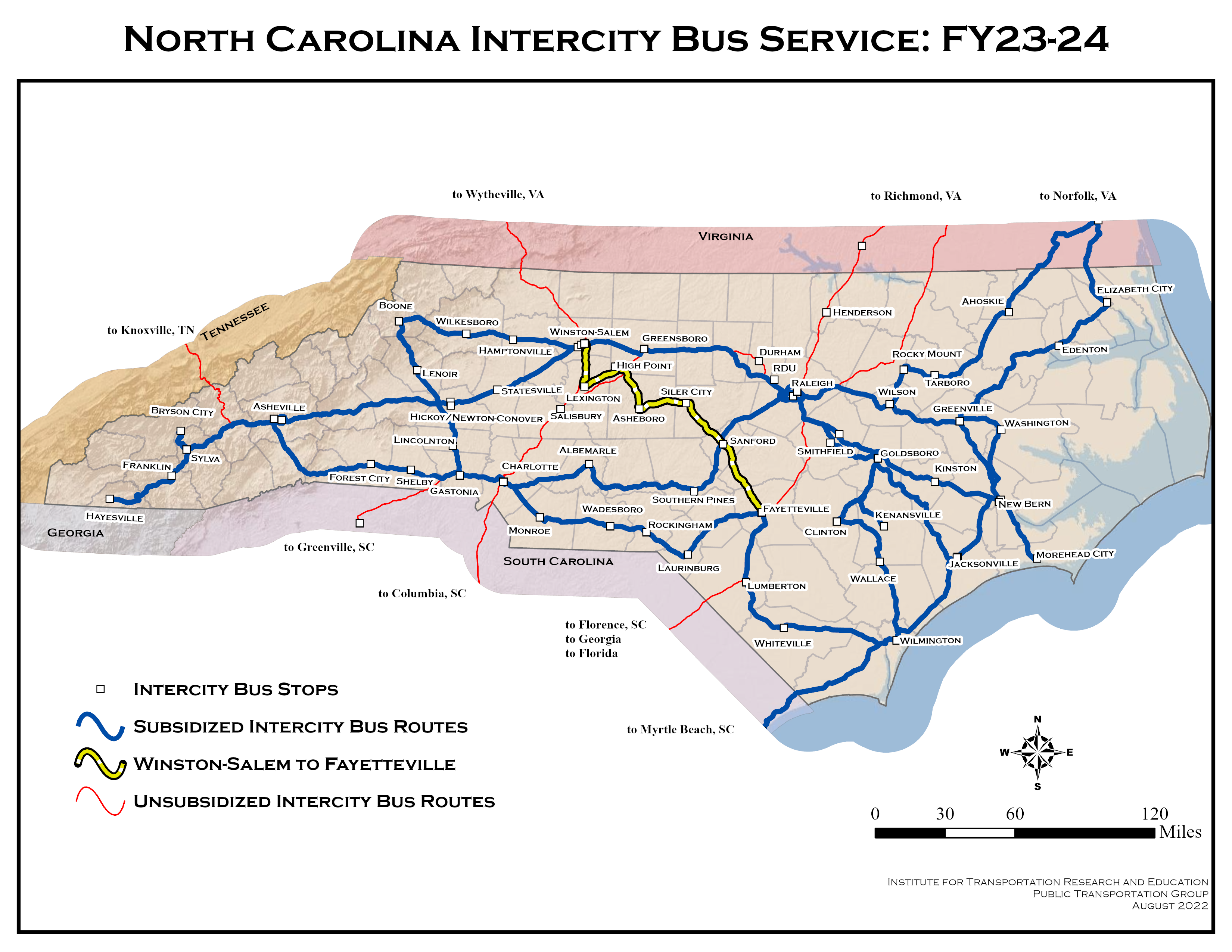 Residents of central North Carolina have a new option for traveling between Winston-Salem and Fayetteville, with stops in Lexington, High Point, Asheboro, Sanford and Siler City. The new Mid-State Express line operated by Sunway Charters is the first state-subsidized intercity bus service to Davidson County, stopping at the transit office in Lexington. After using the new route to reach transportation hubs in larger cities, riders can use other services to get to Boone, Wilmington, the I-85 and I-95 corridors, and beyond–North Carolinians have never had better access through transit.
NCDOT's intercity bus program, backed by state and federal funding, consists of 12 routes that provide important transportation options to previously-underserved urban and rural areas across the state. Subsidization enables routes and schedules that otherwise would not be financially viable for transportation providers to operate, and makes the service more affordable for users. ITRE's Public Transportation team provides administrative management of the subsidized intercity bus program for NCDOT.
Related media coverage:
The Dispatch – Next stop: Davidson County gets new bus stop as part of mid-state express service
Mass Transit Magazine – NC: New bus service connects Winston-Salem to Fayetteville. It includes stops in High Point, Lexington and Asheboro.