The monitoring of non-motorized bicycle and pedestrian traffic is becoming more systematic across the United States in order to meet the growing demand for high quality volume data. National standards were recently developed by the FHWA for the collection of bicycle and pedestrian data and will continue to develop as new technologies emerge and the field expands. ITRE's Bicycle and Pedestrian Program is experienced in developing comprehensive non-motorized volume data programs; we have installed, on boarded, and monitored over fifty non-motorized count stations since 2014.
The following resources are currently available for agencies interested in program development:
Please contact us for expertise or assistance with the following aspects of non-motorized program development:
Equipment installation
Presentations or workshops
Geospatial sampling
Site selection methods
Data collection methods
Equipment procurement
Equipment validation
Development of adjustment factors
Technical support
Maintenance troubleshooting
Coordination with count vendors
Coordination of state and local agency partners
Standardization of data inputs
Quality assurance and quality control checks on data
Data management and reporting
Data analysis
Development of annualized statistics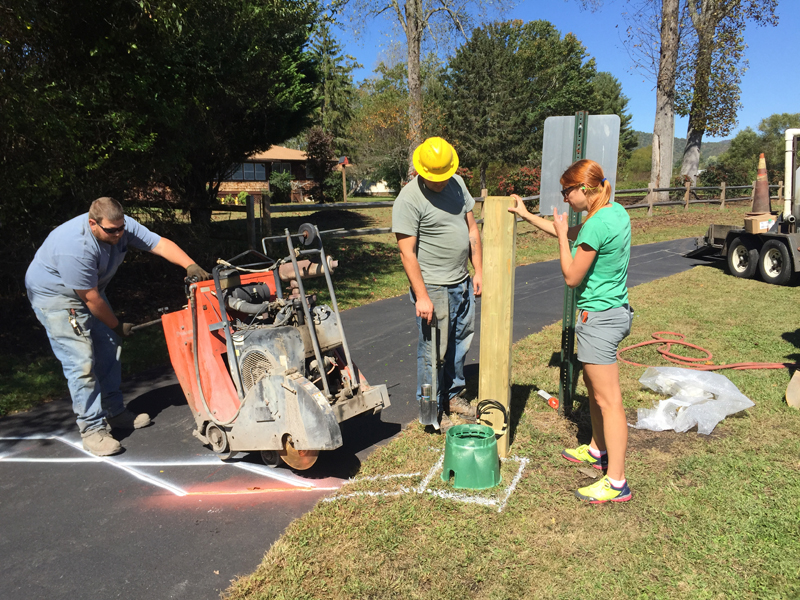 ITRE is assisting the North Carolina Department of Transportation with the creation and maintenance of a statewide bicycle and pedestrian data collection system. As of late 2016, North Carolina is building the largest and most comprehensive state programs for collecting continuous bicycle and pedestrians counts in the United States.
Webinar: Establishing North Carolina's Non-Motorized Volume Data Program
The North Carolina Department of Transportation Division of Bicycle and Pedestrian Transportation and ITRE are pleased to offer an informational webinar on its Non-Motorized Volume Data Program. This webinar will inform planners, engineers, and other transportation professionals about what we've been doing to start this new program to count bicyclists and pedestrians in North Carolina. We'll also share where it's headed in the near future.
The webinar will highlight:
Why Count Bicyclists and Pedestrians?
Current State of Practice
Site Selection Process
Local Agency Partnerships and Participation
Data Monitoring, Maintenance, and Management
Programmatic Next Steps