ITRE's Traffic Safety Marketing and Programs (TSMP) team develops behavior change campaigns to improve traffic safety.
The Team
Our multi-disciplinary team:
Partners with MPOs, RPOs, hospitals, local governments, stakeholder organizations, and others
Applies in-depth knowledge of the the social and physical systems that influence road behavior
Utilizes extensive background of working with communities and stakeholders to address road safety issues
Delivers expertise in traffic safety outreach, program development, social marketing, collaborative partnerships, and behavior change campaigns
Uses design experts focusing on User Experience and User Interface (UI/UX) to deliver effective messaging
Services
The TSMP team has extensive experience developing and managing the following:
Social media & ad campaigns
Press events
Email marketing
---
Programs, Partnerships, and Campaigns
Safe Routes to School
Partners: Albemarle Rural Planning Organization and Triangle J Council of Governments
The TSMP has partnered with ARPO and TJCOG on two Safe Routes to School grants through the NCDOT Non-Infrastructure Transportation Alternatives Program. The bicycle and pedestrian safety campaign includes social media advertising, radio advertising, in-school programs, virtual engagement activities, parent programs, and more.
For a sample of the Safe Routes to School materials and activities, please visit: https://ncvisionzero.org/safe-routes-to-school/
---
NC Vision Zero
Partners: Governor's Highway Safety Program, NCDOT, Drivers Ed, Vision Zero Communities, UNC Highway Safety Research Center, Law Enforcement, MADD, SADD, AARP, BikeWalk NC, Carolinas Medical Center, NCAMPO, NC Safe Kids, and more.
The TSMP team helped to develop and launch NC Vision Zero (NCVZ), a collaborative traffic safety program to eliminate roadway deaths and serious injuries. In this role, the team managed all outreach and engagement efforts, including support and guidance for NCVZ Communities, coordination of the NCVZ Task Force, management of the public website and social media pages, planning of public events (press conferences, State Fair exhibits, World Day of Remembrance, etc.), and research efforts (e.g., the NC Traffic Safety Culture Survey).
---
World Day of Remembrance
Partners: NC Families for Safe Streets, Vision Zero Charlotte, Mission Health Hospital
Every November, the TSMP team hosts the annual World Day of Remembrance shoe memorial at locations across North Carolina. The memorial exhibit, which features shoes representing the lives lost on NC roads, is meant to raise awareness to preventable roadway death and encourage communities to discuss solutions.
---
Be a PEACH Program
To encourage teens and young adults to speak up and encourage their peers to drive safely, the TSMP team developed the Be a PEACH program. The PEACH acronym includes specific phrases or tips for what to say if someone is unsafe on the road. The program includes a role-playing exercise for drivers education classes and materials for educators.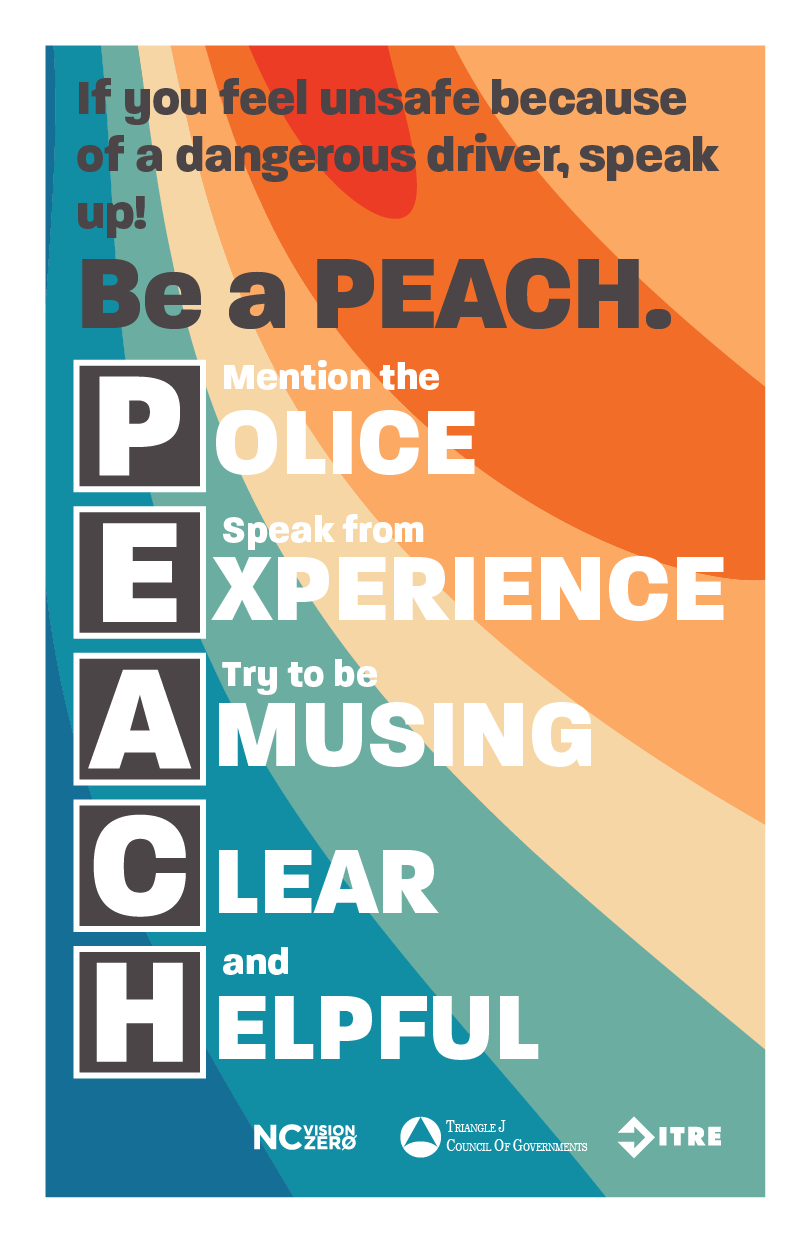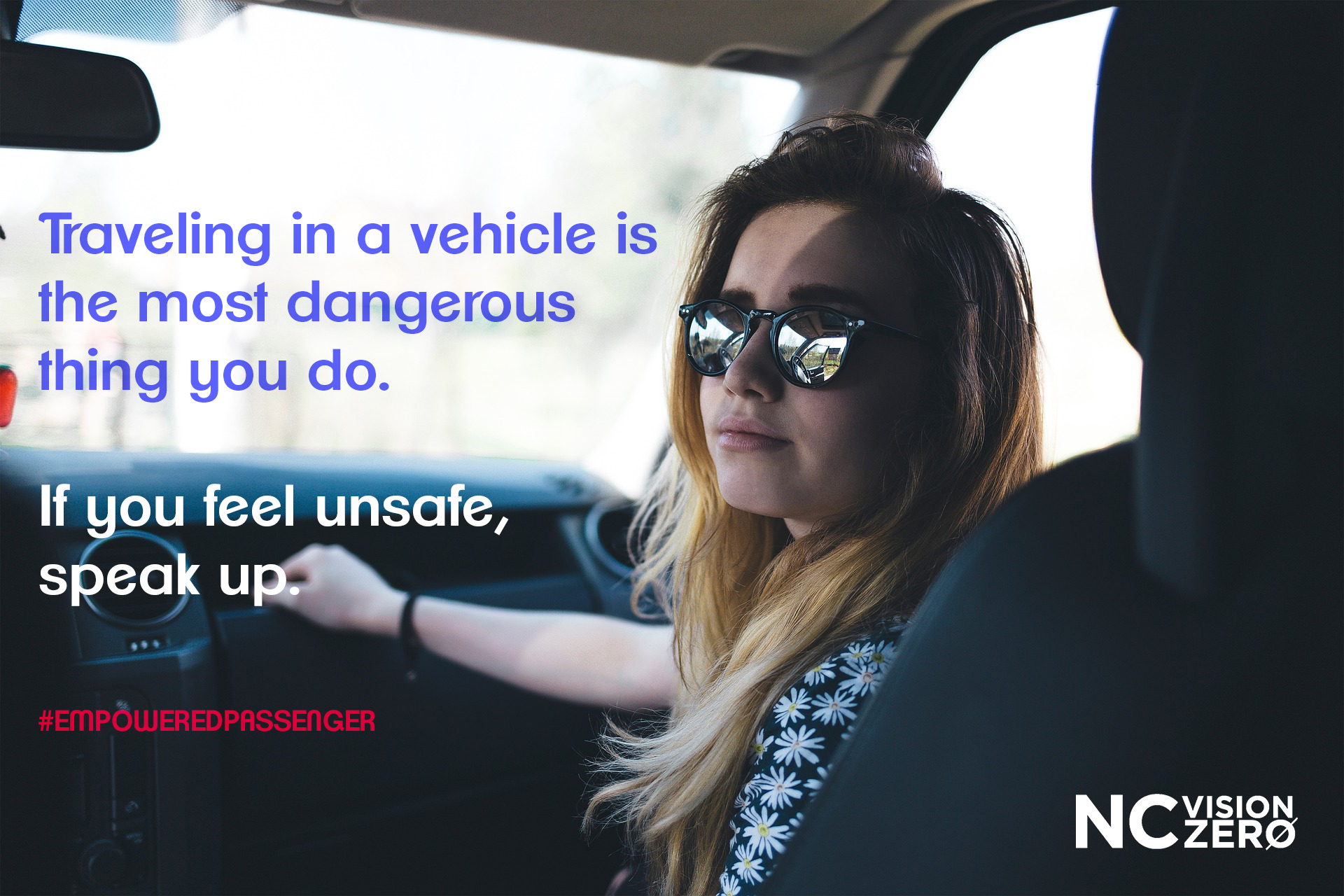 ---
Inquiries
If you would like to partner with the Traffic Safety Marketing and Programs group, please contact Tracy Anderson at trafficsafety@ncsu.edu.
 To sign up for our monthly traffic safety newsletter, visit go.ncsu.edu/safetymaterials.