A Panel of NCSU Experts Discusses COVID-19 Impacts on Transportation and the Economy
We've started using terms like unprecedented, the new normal, work from home, flatten the curve, social distance, and uncertainty to describe the impacts of COVID-19. The onset of COVID-19 has resulted in several modes of transportation nearly halting altogether, with significant impacts on all aspects of transportation. As we live through this pandemic, we hope to take away key insights that will help shape the future of our transportation system. ITRE has gathered a panel of experts from North Carolina State University to discuss Coronavirus impacts related to transportation and the economy.
Dr. Daniel Findley Presents During NC First Commission Meeting
Since 2012, 35 states, including North Carolina, have taken some form of legislative action to increase transportation funding. The growing gap between needs and revenue continues to increase as tax revenues drop due to the increasing fuel efficiency of vehicles, leaving the motor fuel tax insufficient to cover the full needs of the state. Read more
Airports Help Support Rural North Carolina Communities
NC State's Office of Research and Innovation recently published an article featuring ITRE's 2019 State of Aviation Study. The article discusses the impact of general aviation airports on rural communities.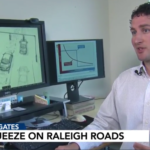 Narrow Lanes On Some Triangle Roads Proving Tight Squeeze For Drivers
Dr. Daniel Findley was interviewed by Raleigh local news station WRAL to speak as an expert on the effect of lane width on safety. Article.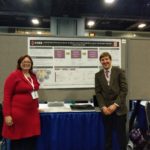 Transportation Research Board (TRB) Involvement
Team members of our research group represented our work at this year's Transportation Research Board annual meeting.
Economic Impact Study Supports Opening of Middle Fork Greenway
The ribbon cutting ceremony for the Middle Fork Greenway trailhead in Blowing Rock, NC was held in November 2019.  Report.